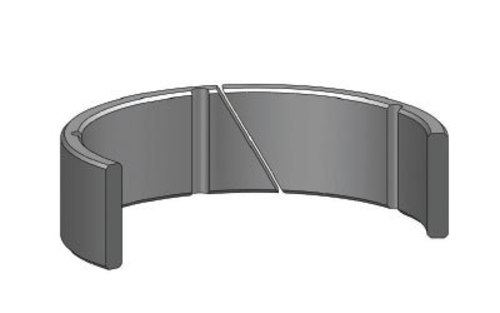 K74 is a guide ring designed to be used for rod applications.
PRODUCT ADVANTAGES
• Easy , snap-in fitting
• Medium load-bearing capacity
• Prevents hydrodynamic pressure due to the K interval
• Very good dimension stability during the operating temperatures
• Economical guiding solution
APPLICATION
Agricultural machinery , light to medium duty cylinders.
MATERIAL
CODE
POM (Special filled)
PM9902
OPERATING CONDITION
MEDIA
Mineral oils(DIN 51524)
HFA and HFB
HFC
TEMPERATURE
-30°C +125°C
+5°C +50°C
-30°C +40°C
CONTACT PRESSURE
≤40 N/mm2
≤40 N/mm2
≤40 N/mm2
SPEED
≤1.0 m/sn
≤1.0 m/sn
≤1.0 m/sn
Note: The above data are maximum values and cannot be used at the same time.