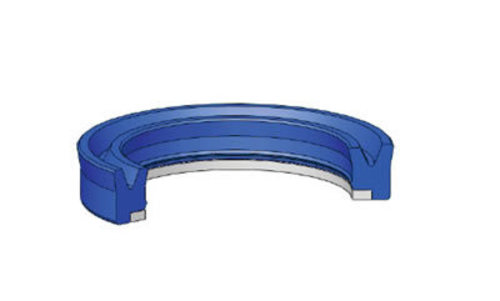 K32 is a two piece single acting rod seal which consists of oneelastomeric sealing element specially designed with additionalsealing lip and one thermoplastic back-up ring.
PRODUCT ADVANTAGES
• Superior sealing effect with the secondary lip
• High wear resistance
• Secondary sealing lip provides extra protection againstthe ingress of dirt particles.
• Improved sealing gap due to the active back-up ring
• Simple groove design
APPLICATION
Construction machinery , fork-lift trucks , injection mouldingmachines , agricultural machinery , mining equipment andstandard cylinders.
| | | |
| --- | --- | --- |
| MATERIAL | | CODE |
| PU | 94 SHORE A | PU9401 |
| POM | | PU9901 |
OPERATING CONDITIONS
MEDIA
Mineral oils(DIN 51524)
HFA and HFB
HFC
TEMPERATURE
-35°C +110°C
+5°C +50°C
-30°C +40°C
PRESSURE
≤400 Bar
≤400 Bar
≤400 Bar
SPEED
≤0.5 m/sn
≤0.5 m/sn
≤0.5 m/sn